Spare parts
F.lli Draghi has the most recent Perkins computer system enabling us to correctly identify spare parts for any engine via a simple click.
The importance of the series number
Get the right spare part for your engine!
Before contacting us always look for your engine's identification number. Our service will be much faster and more efficient. Position of the number on the engine.
Spare parts centre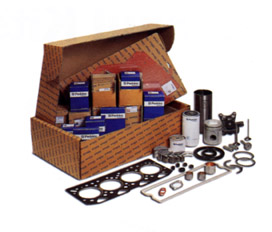 F.lli Draghi is a centre for Massey Ferguson and Landini original spares, with a stock of more than 10,000 part numbers. We work with Italy's best known courier services and are able to delivery throughout the country (islands excluded) within 24 hours.
REMEMBER: you spare part has already been sent!